Britain's best one-day walks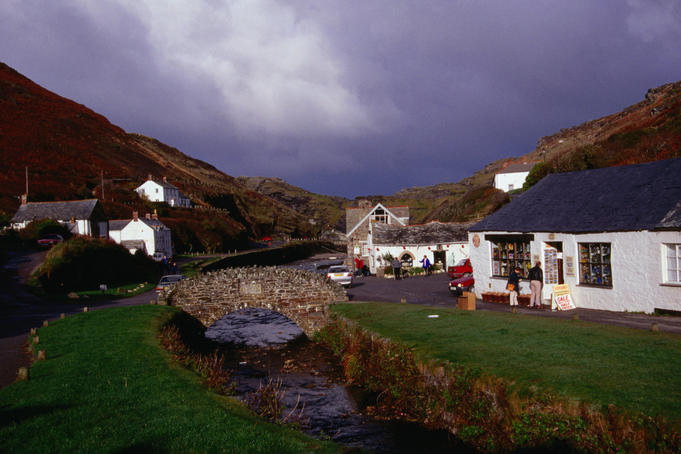 For such a small island, there's a lot of Britain to explore. Yes, you could drive across it in a day – but then you could also spend several lifetimes walking its paths and absorbing the essence of each hill, dale and cove.
With well over 240,000km (150,000 miles) of off-road paths, more than 5,000km (3,200 miles) of waymarked National Trails and Long Distance Routes, and hundreds of signed local tracks, there's an endless diversity of hiking options.
Boscastle to Port Isaac, North Cornwall (23km/14 miles)
Make no mistake, this is the most rugged section of the South West Coast Path. At 1014km (630 miles), Britain's longest National Trail is anything but a gentle stroll. But rest assured, the end (and the beginning) justifies the means, as the trail is bookended by the delightful fishing villages of Boscastle (be sure to visit the Witchcraft Museum) and Port Isaac. This testing switchback-ride of a trek also passes the clifftop redoubt at Tintagel, legendary home of King Arthur.
Make it happen with Lonely Planet's Devon & Cornwall chapter, downloadable from Amazon, Apple or Kobo.
Buachaille Etive Mór, Scotland (10.5km/6.5 miles)
The hordes come to climb nearby Ben Nevis, Britain's highest peak. But for views across romantic Glen Coe and Glen Etive and to enjoy the achievement of bagging two Munros (peaks over 3000ft/914.4m) on one mountain, the ascent of this craggy pyramid wins out.
Walk the West Highland Way with Lonely Planet's ebook chapter from Amazon,Apple or Kobo.
Henley-on-Thames to Maidenhead, southern England (24km/15 miles)
It's classic rural riverside idyll all the way along this stretch of the Thames Path, from genteel Henley – venue for the famous regatta – through quaint, historic villages and towns such as Hambledon and Marlow, and across the grand Cliveden Estate.
Pen Y Fan circular walk, Brecon Beacons, Wales (8km/5 miles)
Another summit, this time the highest point in southern Wales – and though it's a mere 886m (2927ft), Pen Y Fan is not to be underestimated, especially in rough weather. The reward is hiking among verdant Welsh mountains with dramatic ridge views.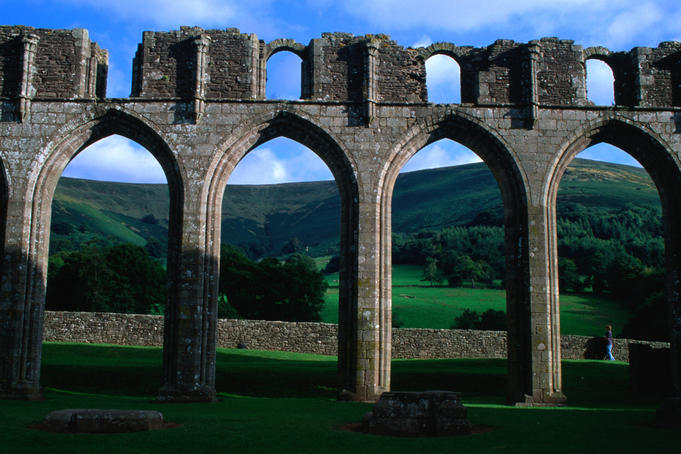 Take in chunks of the Roman wall, built almost two millennia ago to defend England against pesky Picts, on a rambling circuit from the fabulously named village of Once Brewed. You'll also pass impressive remains of two Roman forts at Vindolanda and Housesteads.
Yewbarrow ascent circuit, Lake District (7.3km/4.5 miles)
The deep lake of Wastwater sits beneath the Lake District's wildest, most-remote fells. Climbs up Scafell and Great Gable are popular from Wasdale Head, but a more modest circuit up and along the ridge of Yewbarrow affords sweeping views east to those loftier peaks.
Bath to Bradford-on-Avon, Somerset (16km/10 miles)
The Kennet and Avon Canal winds from the honey-coloured Georgian stone grandeur of Bath, over the vertigo-inducing Dundas and Avoncliff Aquaducts to the lovely hillside weaving town of Bradford-on-Avon, replete with medieval tithe barn.
Hathersage Moor & Stanage Edge, Peak District (11.3km/7 miles)
Seemingly created as a dramatic film set from which Austen and Brontë heroines can cast their gazes in turbulent angst (and they have – notably Keira Knightley in the 2005 film of Pride and Prejudice), these cliffs offer panoramic vistas of rolling hills, peaks and heather-purple moors. Tailor the loop to match your energy.
Old Man of Storr, Skye, Scotland (4km/2.5miles)
The Old Man, a needle-sharp volcanic outcrop, is the focal point of a short there-and-back hike. Go past the pinnacle to the viewpoint to see Scotland spread before you to the south-east.
Article Source: lonelyplanet.com
Child-friendly UK: keeping your family united across the kingdom
20 June 2012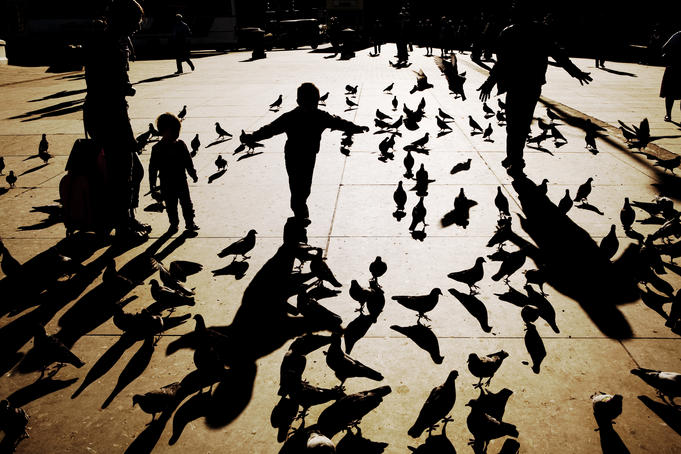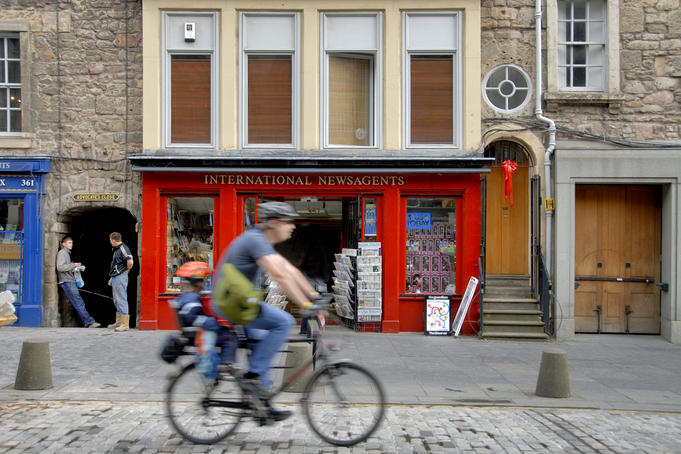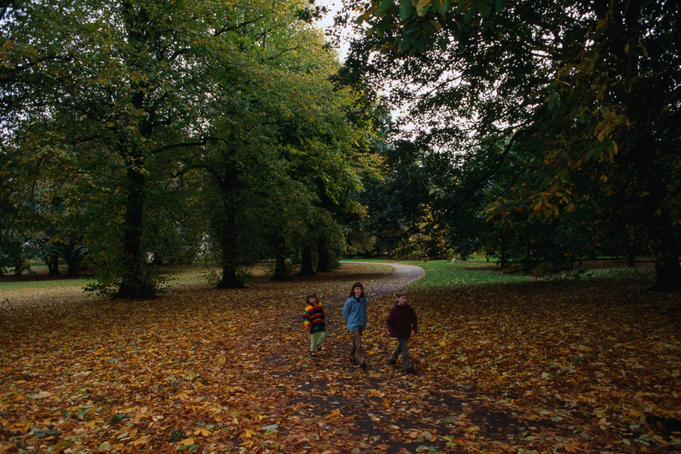 Having children with you on your travels doesn't mean that you, or they, have to miss out on the fun. Here's our guide to some of the UK's best family-friendly attractions, whether you've got a short time in London or you're heading to Wales for a week. 

London
London has plenty of sights that parents and kids can enjoy together, and many of them are free, including the Natural History Museum, Science Museum and all of the city's parks, many of which have excellent playgrounds. Pricier but popular attractions include London Dungeon, London Zoo, Madame Tussauds, Tower of London, London Aquarium and the London Eye.
On top of that, there are a number of city farms and the big galleries have activities for children.
Newcastle
Newcastle in England's northeast is friendly, full stop. Although at first glance the bonhomie mightn't seem to extend past buying rounds in the pub, on closer inspection there's plenty to keep the young 'uns entertained. The utterly wonderfulSeven Stories is the perfect destination for any kid who has an imagination.
Closer to the centre the Centre for Life and the Discovery Museum are brilliant and should keep the kids busy for the guts of a day. The most popular park in town is Leazes Park, just north of St James' Park, which has a rowing lake, but the nicest of all is Saltwell Park, an elegant Victorian space behind Gateshead College.
Leeds
Leeds' most interesting museum is undoubtedly the Royal Armouries beside the snazzy Clarence Dock residential development. It was originally built to house the armour and weapons from the Tower of London but was subsequently expanded to cover 3000 years' worth of fighting and self-defence. It all sounds a bit macho, but the exhibits are as varied as they are fascinating: films, live-action demonstrations and hands-on technology can awaken interests you never thought you had, from jousting to Indian elephant armour – we dare you not to learn something.
Cornwall
If any one thing is emblematic of Cornwall's regeneration, it is the Eden Project. Ten years ago the site was a dusty, exhausted clay pit, a symbol of the county's industrial decline. Now it's home to the largest plant-filled greenhouses in the world and is effectively a superb, monumental education project about how much man depends on the natural world. Tropical, temperate and desert environments have been recreated inside the massive biomes, so a single visit carries you from the steaming rainforests of South America to the dry deserts of North Africa.
Edinburgh
Edinburgh has a multitude of attractions for children, and most things to see and do are child-friendly. Kids under five travel for free on Edinburgh buses, and five- to 15-year-olds pay a flat fare of 60p.
There are good, safe playgrounds in most Edinburgh parks, including Princes Street Gardens West, Inverleith Park (opposite the Royal Botanic Garden), George V Park (New Town), the Meadows and Bruntsfield Links.
If it's raining, you can visit the Discovery Centre, a hands-on activity zone on Level 3 of the Museum of Scotland, try out the earthquake simulator at Our Dynamic Earth, or take a tour of the haunted Real Mary King's Close.
Glasgow
Although Glasgow is a bigger, busier city than Edinburgh, it's an easy city to travel around with children due to its extensive public transport system and friendly locals. The city boasts excellent family attractions, including the Glasgow Science Centre and Sharmanka Kinetic Gallery & Theatre which both vie for Glasgow's top child-friendly attraction. The People's Palace and Museum of Transport are also recommended. A boat trip along the Clyde can be a lot of fun for kids.
Belfast
W5 is the city's biggest draw for kids – it's hard to drag them away once they get started with the hands-on exhibits. The Odyssey Complex houses other attractions including a video-games arcade, a ten-pin bowling rinkand an IMAX cinema.Belfast Zoo is a perennial favourite, and the Ulster Museum also has plenty of exhibits and special events designed for children of all ages.
For outdoor fun, head for the Botanic Gardens or the adventure playground in Cave Hill Country Park. Or you can try crazy golf with a difference at Pirates Adventure Golf, a landscaped, 36-hole course decked out with waterfalls, fountains and a giant pirate ship.
Cardiff
A friendly, manageable city, Cardiff is a great place for kids and has a particularly good range of child-friendly sights. Possibly best of all is Techniquest at Cardiff Bay, but the National Museum Wales is also well geared towards younger visitors. Children will enjoy the Cardiff Road Train at Cardiff Bay and boat trips to visit the barrage. If the sun's shining, there are the wide expanses of Bute Park to explore. Just outside Cardiff is the splendid St Fagans National History Museum, with lots of activities during the summer, and the great castles of Caerphilly and Castell Coch.
source: lonelyplanet.com