Getting fresh in Germany: cycling, hiking and skiing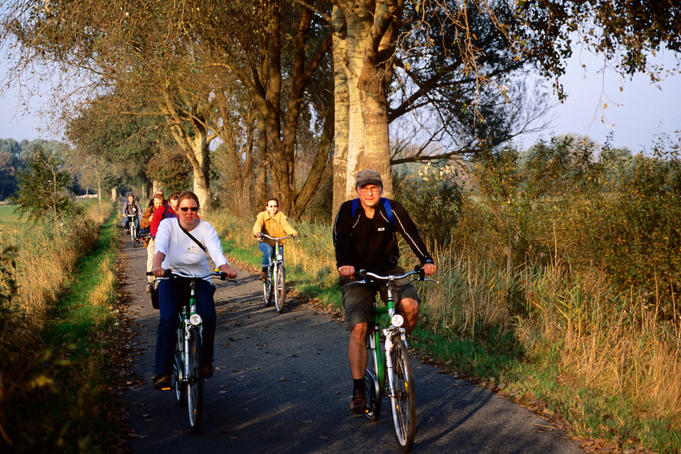 No matter what kind of outdoor activity gets you off that couch, you'll be able to pursue it in this land of lakes, rivers, mountains and forests. There's plenty to do year-round, with each season offering its own special delights, be it hiking among spring wildflowers, swimming in a lake warmed by the summer sun, biking among a kaleidoscope of autumn foliage or celebrating winter by schussing through deep powder. Wherever you go, you'll find outfitters and local operators eager to gear you up.
Germany is superb cycling territory, whether you're after a leisurely spin along the beach, an adrenalin-fuelled mountain exploration or a multiday bike-touring adventure. Practically every town and region has a network of signposted bike routes; most towns have at least one bike-hire station (often at or near the train station). Germany is also criss-crossed by more than 200 long-distance trails covering 70,000km, making it ideal for Radwandern (bike touring). Routes are well signposted and are typically a combination of lightly travelled back roads, forestry tracks and paved highways with dedicated bike lanes. Many traverse nature reserves, meander along rivers or venture into steep mountain terrain.
For inspiration and route planning, check out Tourism Germany's cycling section, which provides (in English) an overview of routes and free downloads of route maps and descriptions.
For on-the-road navigating, the best maps are those published by the national cycling organization Allgemeiner Deutscher Fahrrad Club (ADFC). Its regional maps for day and weekend tours, and cycle tour maps for longer excursions, are available in book stores, at tourist offices and online (in German). ADFC also publishes a useful online directory called Bett & Bike (in German), which lists thousands of bicycle-friendly hotels, inns and hostels.
Got wanderlust? Germany is perfect for exploring on foot. Ramble through romantic river valleys, hike among fragrant pines, bag Alpine peaks or simply go for a walk by the lake or through the dunes. Many of the nicest trails traverse national and nature parks or biosphere reserves. Nordic walking – where you strut with poles just like a cross-country skier – has taken Germany by storm in recent years.
Trails are usually well signposted, sometimes with symbols quaintly painted on tree trunks. To find a route matching your fitness level and time frame, pick the brains of local tourist office staff, who can also supply you with maps and tips.
Wanderbares Deutschland is an excellent resource – it features comprehensive information on dozens of walking trails throughout Germany. It's mostly in German, but some routes are also detailed in English.
'Climb every mountain…' the Mother Superior belts out in the Sound of Music, and the Bavarian Alps – the centre of mountaineering in Germany – will give you plenty of opportunity to do just that. You can venture out on day treks or plan multiday clambers from hut to hut – as long as you keep in mind that hiking in the Alps is no walk in the park. You need to be in reasonable condition and come equipped with the right shoes, gear and topographic maps or GPS. Trails can be narrow, steep and have icy patches, even in summer.
The Deutscher Alpenverein (in German) is a goldmine of information on hiking and mountaineering and has local chapters in practically every German town. It also maintains hundreds of Alpine mountain huts, many of them open to the public, where you can spend the night and get a meal. Local DAV chapters also organize various courses (climbing, mountaineering etc), as well as guided treks, with which you can link up.
Modern lifts, primed ski slopes from 'Sesame Street' to 'Death Wish', solitary cross-country trails through untouched nature, cosy mountain huts, steaming mulled wine, hearty dinners by a crackling fire – all are hallmarks of a German skiing holiday.
The Bavarian Alps, only an hour's drive south of Munich, offer the best downhill slopes and most reliable snow conditions. The most famous resort town here is, of course, Garmisch-Partenkirchen, which hosted the 1936 Olympic Games and is popular with the international set.
There's also plenty of skiing, snowboarding and cross-country skiing to be done elsewhere in the country, where the mountains may not soar as high as the Alps, but assets include cheaper prices, smaller crowds and a less frenetic atmosphere. Among Germany's lower mountain ranges, the Bavarian Forest has the most reliable snow levels, with plenty of good downhill action on the Grosser Arber mountain. Cross-country skiing is especially wonderful in the Bavarian Forest National Park.
Source: LonelyPlanet.com
Art and architecture in Germany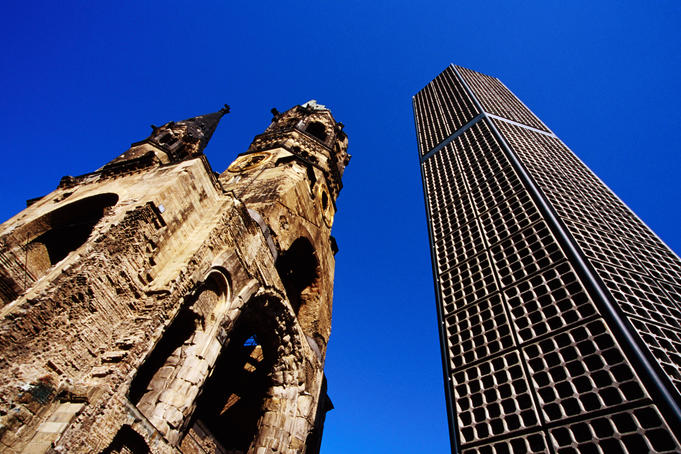 Germany's meticulously creative population has made major contributions to international culture, particularly during the 18th century when the Saxon courts at Weimar and Dresden attracted some of the greatest minds of Europe. With such rich traditions to fall back on, inspiration has seldom been in short supply for the new generations of German artists, despite the upheavals of the country's recent history.
The scope of German architecture is so extraordinary you could make an entire trip based solely on the subject. The first great wave of buildings came with the Romanesque period (800–1200), examples of which include Trier Cathedral, the churches of Cologne and the chapel of Charlemagne's palace in Aachen.
The Gothic style (1200–1500) is best viewed at Freiburg's Münster cathedral, Cologne's Dom (cathedral) and the Marienkirche in Lübeck. Red-brick Gothic structures are common in the north of Germany, with buildings such as Schwerin's Dom and Stralsund's Nikolaikirche.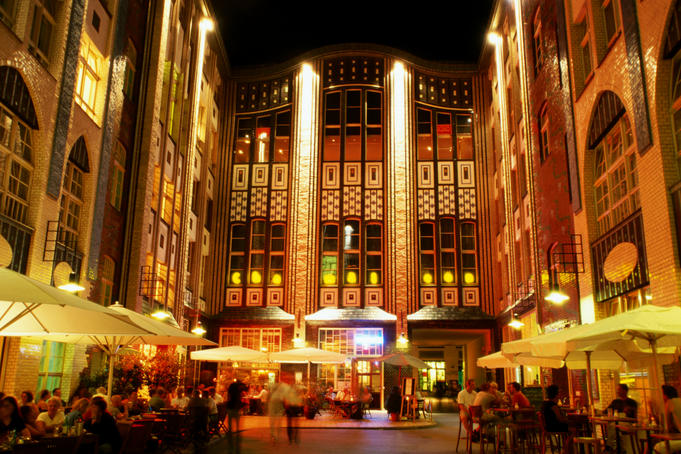 For classic baroque, Balthasar Neumann's superb Residenz in Würzburg, the magnificent cathedral in Passau and the many classics of Dresden's old centre are must-sees. The neoclassical period of the 19th century was led by Karl Friedrich Schinkel, whose name crops up all over Germany.
In 1919, Walter Gropius founded the Bauhaus movement in an attempt to meld theoretical concerns of architecture with the practical problems faced by artists and craftspeople. The Bauhaus flourished in Dessau-Rosslau, but with the ascent of the Nazis, Gropius left Germany for Harvard University.
Albert Speer was Hitler's favourite architect, known for his pompous neoclassical buildings and grand plans to change the face of Berlin. Most of his epic works ended up not being built or were flattened by WWII.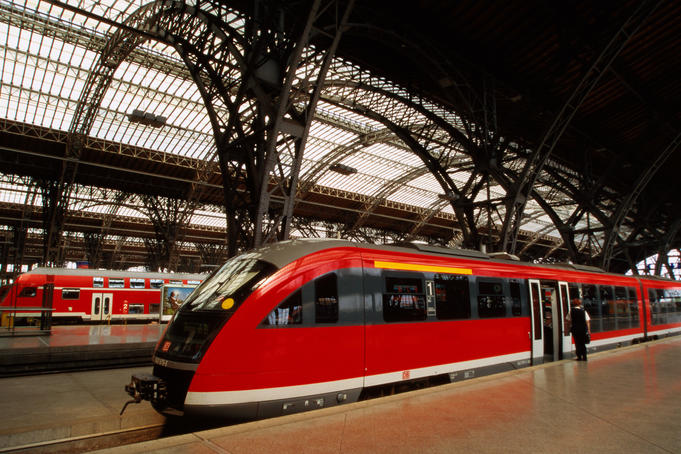 Frankfurt shows Germany's take on the modern high-rise. For a glimpse of the future of German architecture, head to Potsdamer Platz, Leipziger Platz and the government area north of the Reichstag in Berlin, which are all glitzy swathes of glass, concrete and chrome.
The Renaissance came late to Germany and its artists, but flourished once it took hold, replacing the predominant Gothic style. The draughtsman Albrecht Dürer of Nuremberg was one of the world's finest portraitists, as was the prolific Lucas Cranach the Elder, who worked in Wittenberg for more than 45 years.
The baroque period brought great sculpture, including works by Andreas Schlüter in Berlin; while romanticism produced some of Germany's most famous paintings, best exemplified by Caspar David Friedrich and Otto Runge.
At the turn of the 20th century, expressionism established itself with great names such as Swiss-born Paul Klee and the Russian-born painter Wassily Kandinsky, who were also associated with the Bauhaus design school.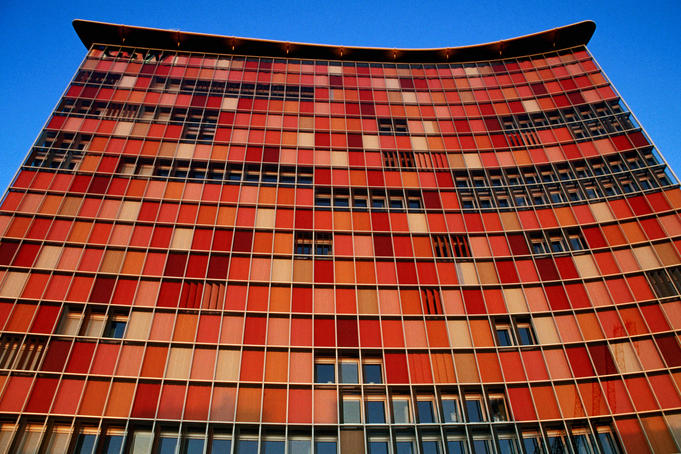 By the 1920s, art had become more radical and political, with artists such as George Grosz, Otto Dix and Max Ernst exploring the new concepts of Dada and surrealism. Käthe Kollwitz is one of the era's few major female artists, known for her social-realist drawings.
The only works encouraged by the Nazis were the epic style of propaganda by artists such as Mjölnir; nonconforming artists such as sculptor Ernst Barlach and painter Emil Nolde were declared 'degenerate' and their pieces destroyed or appropriated for secret private collections.
source: lonelyplanet.com
Incoming search terms:
Hiking or Biking in germany on the mountain